Hey noobs and noobbellas! (This doesn't really sounds nice.. Or does it?)
Let's see what books/coloring books are coming out in December!
---
Title: The Fire Bird's Tale

Author: Anya Ow
Pages: (ebook)
Expected publication: December 6th 2016
Publisher:Less Than Three Press
The Firebird's Tale begins with the end of a familiar story: a Prince who never smiled, and by Imperial decree, has to marry the one who managed to make him do so.

Except that it was all an accident, and the Prince would say he didn't actually smile at the thief who dared to rob a Tsar, and the thief was not even a woman—or, as it turns out, even human.
Title: Ever the Hunted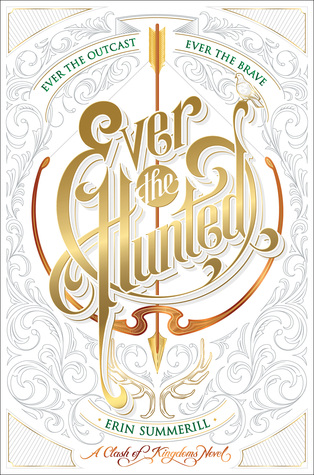 Author: Erin Summerill
Pages: 400
Expected publication: December 27th 2016
Publisher: Harcourt Childrens Books
Seventeen year-old Britta Flannery is at ease only in the woods with her dagger and bow. She spends her days tracking criminals alongside her father, the legendary bounty hunter for the King of Malam—that is, until her father is murdered. Now outcast and alone and having no rights to her father's land or inheritance, she seeks refuge where she feels most safe: the Ever Woods. When Britta is caught poaching by the royal guard, instead of facing the noose she is offered a deal: her freedom in exchange for her father's killer.

However, it's not so simple.

The alleged killer is none other than Cohen McKay, her father's former apprentice. The only friend she's ever known. The boy she once loved who broke her heart. She must go on a dangerous quest in a world of warring kingdoms, mad kings, and dark magic to find the real killer. But Britta wields more power than she knows. And soon she will learn what has always made her different will make her a daunting and dangerous force.
Title: Red Queen: The Official Coloring Book

Author:
Pages: 96
Expected publication: December 20th 2016
Publisher: HarperTeen
The world of Red Queen comes to life in this stunningly illustrated coloring book companion to the #1 New York Times bestselling series by Victoria Aveyard. With both original black-and-white line drawings and beautiful hand-lettered quotes, this coloring book brings to life the high-stakes moments in Mare's journey, which continues to thrill and captivate readers. Relive every adventure, from Mare's first night as the little lightning girl to the royal betrayal that changed everything—and get ready to rise, Red as the Dawn.
Title: Did I Mention I Miss You?

Author: Estelle Maskame
Pages: 352
Expected publication: December 6th 2016
Publisher: Sourcebooks Fire
One last chance for love.
It's been a year since Eden last spoke to Tyler. She remains furious with him for his abrupt departure last summer but has done her best to move on with her life at college in Chicago — and she's finally over Tyler…right?As school breaks up for the summer, she's heading back to Santa Monica, but she's not the only one who decides to come home…

Despite their breakup, Tyler's determined to rekindle what they once had. Having been left behind to deal with the aftermath of their bombshell revelation and a family torn apart, Eden's not sure she can forgive him. Now she must search her heart and decide if Tyler is worth the risk once and for all.

Title: Spindle

Author: E.K. Johnston
Pages: 368
Expected publication: December 6th 2016
Publisher: Disney-Hyperion
The world is made safe by a woman…but it is a very big world.

It has been generations since the Storyteller Queen drove the demon out of her husband and saved her country from fire and blood. Her family has prospered beyond the borders of their village, and two new kingdoms have sprouted on either side of the mountains where the demons are kept prisoner by bright iron, and by the creatures the Storyteller Queen made to keep them contained.

But the prison is crumbling. Through years of careful manipulation, a demon has regained her power. She has made one kingdom strong and brought the other to its knees, waiting for the perfect moment to strike. When a princess is born, the demon is ready with the final blow: a curse that will cost the princess her very soul, or force her to destroy her own people to save her life.

The threads of magic are tightly spun, binding princess and exiled spinners into a desperate plot to break the curse before the demon can become a queen of men. But the web of power is dangerously tangled–and they may not see the true pattern until it is unspooled.
Title: The Odds of loving Grover Cleveland

Author: Rebekah Crane
Pages: 260
Published: December 1st 2016
Publisher: by Skyscape
According to sixteen-year-old Zander Osborne, nowhere is an actual place—and she's just fine there. But her parents insist that she get out of her head—and her home state—and attend Camp Padua, a summer camp for at-risk teens.

Zander does not fit in—or so she thinks. She has only one word for her fellow campers: crazy. In fact, the whole camp population exists somewhere between disaster and diagnosis. There's her cabinmate Cassie, a self-described manic-depressive-bipolar-anorexic. Grover Cleveland (yes, like the president), a cute but confrontational boy who expects to be schizophrenic someday, odds being what they are. And Bek, a charmingly confounding pathological liar.

But amid group "share-apy" sessions and forbidden late-night outings, unlikely friendships form, and as the Michigan summer heats up, the four teens begin to reveal their tragic secrets. Zander finds herself inextricably drawn to Grover's earnest charms, and she begins to wonder if she could be happy. But first she must come completely unraveled to have any hope of putting herself back together again.
---
It's day 6 so I did actually make sure that there were 6 books on this list.
If you have any books you're exited about that are coming out in the future (and not just December) Please comment them in the comments bellow! (My TBR pile can't be saved anyway)
Love,
Manon